Infrastructure Monitoring Service
Proactively monitor and manage your infrastructure for optimal performance and reliability.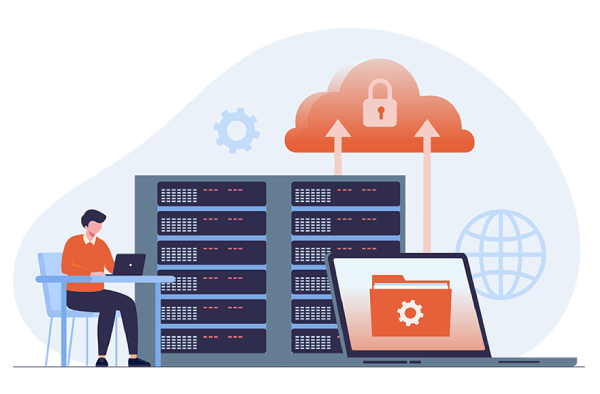 The Vital Role of Infrastructure Monitoring Service
Real-time insights, proactive issue detection, and advanced tools optimize efficiency and safeguard your business. Stay ahead with our reliable and customizable solutions.
Our Infrastructure Monitoring Service provides real-time insights into the health and performance of your critical systems and networks. With continuous monitoring, we ensure proactive detection of potential issues and immediate alerts, allowing you to take timely actions and prevent costly downtime. Gain peace of mind as our advanced monitoring tools keep a watchful eye on your infrastructure, optimizing its efficiency, and safeguarding your business operations.
Stay ahead of the curve with our Infrastructure Monitoring Service. We offer customizable monitoring solutions tailored to your specific needs, whether you run a small business or a large enterprise. Our team of experts provides 24/7 support and timely alerts, enabling you to easily access performance metrics and reports through a user-friendly dashboard. Be proactive and ensure the smooth operation of your systems with our reliable Infrastructure Monitoring Service.
Seamless Insights, Secure Operations: Our Infrastructure Monitoring Service
Elevated Infrastructure Monitoring Solutions
Security Event Monitoring: Basic monitoring of security events and alerts generated by security devices such as firewalls, intrusion detection systems, and antivirus software.
Log Analysis: Review logs and generate reports to identify potential security incidents or anomalies.
Incident Triage: Initial assessment and classification of security incidents based on severity and impact.
Tailored IT Solutions for Your Success
Unlike other organizations, we believe in delivering fully customized IT solutions and managed services to align with your unique business needs, ensuring optimal performance and maximum ROI.

Exceptional Expertise
With over four decades of extensive experience, our team of IT professionals continually strives to deliver the most suitable solution for your diverse IT needs.

Business Efficiency
Our expertise in a wide range of IT solutions empowers businesses by extending their in-house IT capabilities to simplify business operations and improve efficiency.

Flexible Engagement Models
Every organization has unique requirements. Our flexible engagement models and scalable solutions empower you to adapt and scale your IT capabilities.

Industry Best Practices
We stay at the forefront of technological advancements and methodologies to deliver innovative, future-ready IT Solutions and managed services.
Identify your IT needs, compare managed IT service providers, and select the best fit for your business.
The process of moving from an in-house IT infrastructure to a managed IT service provider.
The process of deploying managed IT services to your business, including planning, configuration, testing, and deployment.