Backup and Disaster Recovery Management
Resilience in the Face of Adversity: Safeguarding Your Data and Operations with Expert Backup and Disaster Recovery Management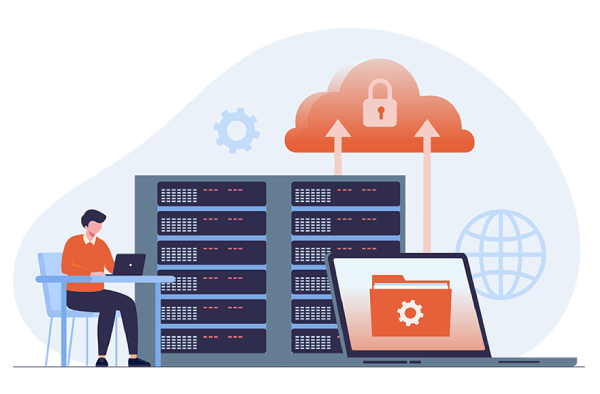 The Vital Role of Backup and Disaster Recovery Management
Backup and Disaster Recovery Management ensures data resilience. It creates backups, facilitates rapid data restoration, and safeguards organizations against data loss and business disruptions.
Backup and Disaster Recovery Management plays a vital role in safeguarding organizations against data loss and ensuring business continuity. It involves creating regular backups of critical data, applications, and system configurations. In the event of a disaster, such as hardware failure, cyber-attacks, or natural calamities, the management system enables rapid data restoration and system recovery, minimizing downtime.
The benefits include reduced risk of data loss, increased data availability, and quicker recovery times, mitigating financial and reputational damages. Moreover, it ensures compliance with data protection regulations and instills customer trust, highlighting the importance of a robust Backup and Disaster Recovery Management strategy for maintaining operational resilience and protecting organizational assets.
Guardians of the Digital Realm: Unleashing the Power of SOC in IT Security
Backup and Disaster Recovery Management
Backup Monitoring: Basic monitoring of backup systems to ensure successful backups and address any backup failures or issues.
Incident Triage: Initial assessment and classification of backup-related incidents, followed by appropriate escalation or resolution.
Tailored IT Solutions for Your Success
Unlike other organizations, we believe in delivering fully customized IT solutions and managed services to align with your unique business needs, ensuring optimal performance and maximum ROI.

Exceptional Expertise
With over four decades of extensive experience, our team of IT professionals continually strives to deliver the most suitable solution for your diverse IT needs.

Business Efficiency
Our expertise in a wide range of IT solutions empowers businesses by extending their in-house IT capabilities to simplify business operations and improve efficiency.

Flexible Engagement Models
Every organization has unique requirements. Our flexible engagement models and scalable solutions empower you to adapt and scale your IT capabilities.

Industry Best Practices
We stay at the forefront of technological advancements and methodologies to deliver innovative, future-ready IT Solutions and managed services.
Identify your IT needs, compare managed IT service providers, and select the best fit for your business.
The process of moving from an in-house IT infrastructure to a managed IT service provider.
The process of deploying managed IT services to your business, including planning, configuration, testing, and deployment.