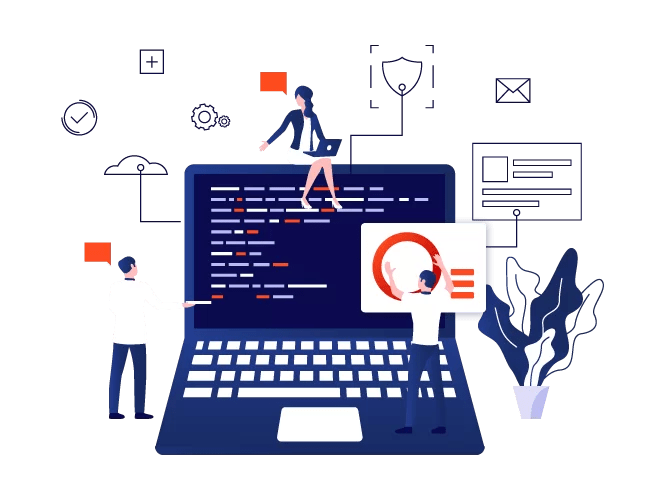 What exactly does the L3 infrastructure administration take into account?
IT infrastructure administration – Level 3
If you've ever tried to solve a technological problem on your own, you appreciate the importance of technical support – the service that assists consumers of technology goods or services. IT technical support officers monitor and maintain an organization's computer systems and networks. They take ownership of reported consumer concerns and work to remedy them.
Tech support tasks include investigating, diagnosing, debugging, and discovering solutions to system difficulties, often known as help desk or service desk. For correct escalation of unsolved issues to the relevant internal teams, technical support officers follow defined protocols. The objective is to handle difficulties as quickly and effectively as possible.
Let's look into Level 3 Support first.
Level3 Support:
CTS L3 technicians have greater technical knowledge and expertise than L1 technicians. They can handle the majority of your technological chores. Because these duties are more difficult, L2 support engineers may require back-panel access to the server (RDP, SSH, etc). They can also resolve your technical issues and resolve most server issues without the need to file tickets.
Furthermore, they can prevent similar issues from recurring in the future. If L2 cannot fix an issue and further research is required, the work is generally escalated to the L3 engineer. According to research, L2 engineers execute the majority of the jobs; hence they are the primary resource.
Second level support assists customers in resolving more technical difficulties, typically by remote diagnostics over the phone or through Internet online support in a timely way. In contrast to the ordinary first level support specialist, a second level support worker must have significant technical skill in order to assist the client, who is usually a complete novice.
Second level support is often referred to as level 3 support, second line support, T3 or L3.
What are the responsibilities of a L3 supporter?
Using the Knowledge Base to find solutions to earlier instances
Working through the help desk incident life cycle
Gather information about the situation so that it may be passed on to T3 if necessary.
Adding further information and elements to the initial job specification (assets, configuration items, customers, etc.)
Closing and reassigning positions
Taking care of break/fix and configuration problems
Assisting clients with problems
Check available tools for problems (network, server, etc.).
Examine the material and training that is available for first-level support.
Now let's dive deeper into each topic:
Our CTS IT infrastructure administration is the coordination of IT resources, systems, platforms, people, and environments.
IT infrastructure administration – Level 3
Windows - Level 3 Administration
Linux - Level 3 Administration
Storage - Level 3 Administration
Network - Level 3 Administration
VMWARE – Level 3 Administration
Backup – Level 3 Administration
Windows - Level 3 Administration
What Is the Future of Windows Server Administration?
Although Windows Server Administrators can work in any firm that has physical servers and networks, due to the advent of cloud computing, they must also learn about virtualization. It will also assist if they master the fundamental ideas of PowerShell or DevOps, which are transforming the computer world. According to the US Bureau of Labor Statistics, job opportunities for windows serve administrators are expected to expand by 6% between 2016 and 2026.
CTS Service offerings:
We offer assistance for Server setup and configuration.
Active Directory Management (OU/GPO/Forest and domain configuration, among other things)
Hyper-V / VMware – Hyper-V VM deployment and administration
We offer Disk Management: Compact Partitions and Shares, Disk Quotas, DFS
Patch management and virus control
We have OS and Hyper-V troubleshooting abilities
Knowledge of P2V and V2V migrations is our plus.
Practical experience with various RAID technologies.
We do upgrades to the BIOS and firmware.
Working understanding of files and print servers
We have good understanding of server administration tools
Log monitoring/maintenance
Our services include setting up or updating Windows systems and servers
Providing technical assistance to personnel and users of back-end systems.
Resolving system and server issues.
Examining system error logs as well as user-reported faults.
We keep an eye on and upgrade the Windows codebase.
Controlling user access.
Tracking system performance.
Linux - Level 3 Administration
Storage - Level 3 Administration
Network - Level 3 Administration
VMWARE – Level 3 Administration
Backup – Level 3 Administration
Frequently Asked Questions
IT Infrastructure Monitoring Services – FAQs