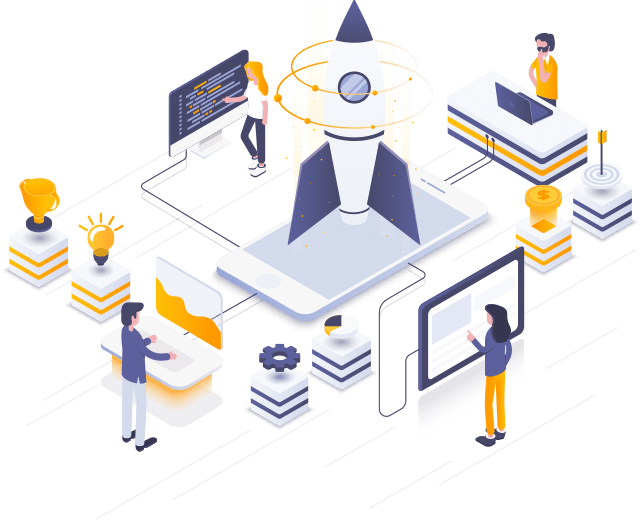 IT Infrastructure Monitoring Services
What exactly is Infrastructure Monitoring ?
The practice of monitoring and maintaining servers to keep them operational with the least amount of downtime is known as server management. It involves a series of procedures for all the servers in a network, including Operating System installations, Patch Management, Software Deployment, and Security Implementations. For businesses to manage Windows servers and maintain dedicated servers such application servers, proxy servers, mail servers, web servers, etc. to meet their unique IT requirements, server management is essential.
Are your servers in fantastic condition and providing great value to your company? Only with properly maintained servers is this feasible. At CTS, we offer a variety of Windows server administration services, from initial server setups through user administration, SQL management, and server migration, among other things. We are aware of how crucial it is for your company that your servers are operating at peak efficiency. For your piece of mind, our Windows server monitoring services are available around-the-clock.
The platform for creating architecture of interconnected applications, networks, and online services is Windows Server. You undoubtedly utilized a lot of the native Windows Server Management Consoles as a Windows Server administrator to maintain the infrastructure's security and availability. The Windows Server teams, which serve as the backbone of several on-premises, hybrid, and cloud-native applications, have remained committed to easing the management and administration of your Windows Server instances by providing management tools.
Our IT Infrastructure Monitoring Services: All You Need to Know
Our IT Infrastructure Monitoring (Level 1) Services
Windows Server Monitoring - Level 1
Linux Server Monitoring - Level 1
Storage Monitoring - Level 1
Network Monitoring - Level 1
VMWARE Monitoring - Level 1
Cloud Monitoring Services - Level 2
Windows Server Monitoring - Level 1
End-to-end monitoring of a Windows Server for performance and operational information is referred to as "Windows Server Monitoring." It aids in controlling, automatically resolving, and monitoring performance issues for Windows Servers installed on-site, off-site, or in a cloud data center. It offers perception into server clusters and automates the provisioning and control of resources, features, and operations.
What is utilized with Windows Server Monitoring?
It is largely used for managing and controlling the operations and activities of the operating system, applications, and services. It aids in guaranteeing the readiness, dependability, and integrity of a Windows Server and its programs. Windows Server monitoring is often accomplished using specialized server monitoring software, Windows Server customization and optimization, as well as manual procedures and rules at the server administrator.
Techs that wish to maximize performance must be very aware of the health of their network and servers. Without knowledge of how your servers are operating, your chances of running into annoying software issues or possible bottlenecks rise. Consequently, it's critical to establish proactive server monitoring procedures.
Application responsiveness must be verified, storage cannot be used at maximum capacity, and web servers must be continuously secured from outside threats. Monitoring servers may be a painful process. Even while some monitoring may be done manually, human efforts are frequently less effective than those made possible by appropriate technologies. It is strongly advised that you invest in expert server monitoring software if you want to make sure that your server monitoring delivers detailed insight into important data.
All of the alarms produced by backup apps are collected by backup monitoring software, which subsequently turns them into a useful report.
In this manner, a backup administrator may view a single backup summary rather of having to look at several individual status messages. Leading on-premises and cloud apps provide data on backup and storage performance, which Cloud Tech Services automatically collects, normalizes, and reports on. Get all the crucial backup monitoring information you want, including pass/fail metrics, task durations, and trends, in a single interface, reducing labor hours and human error in the process.
Linux Server Monitoring - Level 1
Storage Monitoring - Level 1
Network Monitoring - Level 1
VMWARE Monitoring - Level 1
Cloud Monitoring Services - Level 2
Frequently Asked Questions
IT Infrastructure Monitoring Services – FAQs